The General Assembly is the main policy and decision-making body of ENQA. The General Assembly is composed of the Member organisations of the Association and has ENQA Affiliates, European ministerial representatives, and ENQA partner organisations as observers. The General Assembly meets twice a year to discuss and approve matters of strategic importance to the Association, such as the strategic plan, annual work plans and budgets. The General Assembly also elects the Board, President and Vice-Presidents and endorses the decisions taken by the ENQA Board.
The Board is the executive body of the Association. It is responsible for planning, implementation and monitoring of ENQA's activities, taking decisions on membership and affiliation applications, and for the overall management of the Association. It is typically comprised of nine members, including the President, two Vice-Presidents and the Treasurer. Board members are elected by the General Assembly following nominations by ENQA members, and serve terms of three years, renewable once.
Summaries of the Board meetings are available for Members and Affiliates.
Chair of the ENQA Board and serving as ENQA President since 2021. Chief Executive Officer of the Quality Assurance Agency for Higher Education (QAA) based in Gloucester, United Kingdom.
Daniela Cristina Ghițulică
Vice-President of ENQA, serving on the Board since 2018. Vice-president of the Romanian Agency for Quality Assurance in Higher Education (ARACIS) based in Bucharest, Romania.
Member of the ENQA Board since 2019. Director of the Aragon Agency for Quality Assurance and Strategic Foresight in Higher Education (ACPUA) based in Zaragoza, Spain.
Member of the ENQA Board since 2021. Managing Director for the Agency for Quality Assurance through Accreditation of Study Programmes (AQAS) based in Cologne, Germany. 
Member of the ENQA Board since 2018. Director of Quality Assurance at the Norwegian Agency for Quality Assurance in Education (NOKUT) based in Oslo, Norway.
Member of the ENQA Board since 2014. Programme Officer for foreign affairs at the Hungarian Accreditation Committee (HAC) based in Budapest, Hungary.
Member of the ENQA Board since 2021. Head of Quality Assurance for Higher Education of the Academic Information Centre (AIC) based in Riga, Latvia.
Member of the ENQA Board since 2019. Director of the National Centre for Professional Education Quality Assurance Foundation (ANQA) based in Yerevan, Armenia.
ENQA's daily administration and management are conducted by the Secretariat, led by the Director. The Secretariat is based in Brussels, Belgium. Individual contact details are available below and general enquiries may be sent to secretariat@enqa.eu.
Maria Kelo is currently serving as the Director of the ENQA Secretariat and has a wide range of experience related to higher education.
Her tasks within ENQA include: to manage the work of the ENQA Secretariat, act as Secretary to the ENQA Board, support and coordinate ENQA member agencies, manage projects, and represent the association.
She previously worked as Senior Officer for the Academic Cooperation Association, where she was actively involved as an expert in higher education policy developments and reforms at national and European level (Bologna, ET2010); higher education internationalisation and international cooperation; mobility; student services and attractiveness of European higher education; trans-national education.
Anna Gover is currently serving as the Deputy Director of ENQA. She joined the team in 2020 as a Senior Project Manager. In her role she coordinates the work of the ENQA Board and General Assembly, manages membership relations and communication, and represents ENQA at external meetings and events. She is also responsible for ENQA's contribution to the HAQAA Initiative, which supports the harmonisation of quality assurance in Africa.
Before joining ENQA in February 2020, Anna worked for the European University Association (EUA) where she worked on the association's quality assurance activities, including coordinating the European Quality Assurance Forum (EQAF) and managing their external quality assurance agency, the Institutional Evaluation Programme (IEP).
Prior to this, Anna worked at various organisations in the arts sector and studied at the University of Birmingham (UK) and Heidelberg University (Germany).
Anaïs Gourdin has been a Project Manager at ENQA since July 2018. She first joined ENQA in 2012 as a trainee before becoming an Administrative Assistant, followed by a position as Project and Finance Officer.
Her main tasks include coordinating ENQA's involvement in several EU projects, such as EQTeL, EQUIP, SHEILA, and TeSLA, as well as managing financial and human resources matters for the association.
Anaïs studied foreign languages applied to international affairs and project management and is a graduate of Université Jean Monnet, Saint Etienne and Aix-Marseille Université.
Goran Dakovic is a Reviews Manager at the European Association for Quality Assurance in Higher Education (ENQA), where he manages the external reviews of quality assurance agencies against the Standards and Guidelines for Quality Assurance in the European Higher Education Area (ESG). Prior to this position, he worked as a Policy & Project Officer for the Institutional Development Unit at the European University Association (EUA), where he focused on areas such as quality assurance, learning & teaching and recognition of qualifications and of prior learning. During his work at EUA, Goran was also involved with the Institutional Evaluation Programme (IEP), where he worked mostly on system reviews of higher education sectors.
Before joining ENQA and EUA, Goran held the position of Head of Research Unit at the International School for Social and Business Studies in Slovenia. He has also served as an external assessor of applications for the "HR Excellence in Research Award" since 2015. Goran holds a bachelor's degree in Human Resource Management from the University of Ljubljana in Slovenia and a master's degree in Public Policies from the University of Twente in the Netherlands.
Project and Reviews Officer
Milja Homan has been a Project and Reviews Officer at ENQA since June 2020. Her main tasks include coordinating ENQA's involvement in the Erasmus+ projects ESQA and BWSE FORward, which aim to support the implementation of the European Higher Education Area reforms. She also coordinates external reviews of quality assurance agencies against the Standards and Guidelines for Quality Assurance in the EHEA (ESG).
Milja first joined ENQA in 2016 as an Administrative Officer before becoming a Project Officer in 2018. Prior to this, she worked as an Assistant Policy Adviser in a Finnish regional office in Brussels. She holds a master's degree in social sciences from the University of Jyväskylä, Finland.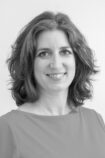 Nathalie Lugano is a Project Officer at ENQA. She previously worked for ENQA from 2006 to 2015 and joined the association again, on a part-time basis, in 2021. Her role currently involves assisting in ENQA's contribution to the HAQAA Initiative and SHARE Programme, more specifically in the coordination of external reviews of QA agencies and consultancy visits. She is also contributing to the activities of the SEQA-ESG project (organisation of peer-learning workshops).
Before rejoining ENQA, Nathalie worked as Office and Membership Administrator at EURASHE (European Association of Institutions in Higher Education) where she was responsible for the general administrative management of the office, dealing with finances and HR issues, managing membership relations, supporting communication and project activities, as well as the organisation of events. Most recently, she took part in the FP7 pilot ERA Chair project ERAdiate at the University of Žilina (Slovakia), where she supported research activities, assisted in the preparation of project proposals, notably in relation to quality and risk management, and monitored the quality of project outputs and reports. 
Nathalie holds a Master's in Law and Languages from the University of Grenoble (France), and did a one-year exchange programme at the University of Padova (Italy).
Administrative and Finance Officer
Jasper joined the ENQA Secretariat team in July 2018 and became the Administrative and Finance Officer in September 2020. At ENQA he supports his team in their needs for all ENQA's reviews, projects, various international events and other activities. Jasper plays a key role in the organisation of the annual Members' Forum and General Assembly meetings, is in charge of maintaining the ENQA office space and helps to keep track of the finances of the Secretariat, including issuing invoices and processing various payments.
Originally from Colorado in the United States, Jasper went to Yale in New Haven, Connecticut to get his undergraduate degree in French and Spanish before heading off to Paris for a master's in Human Rights and Humanitarian Action at Sciences Po. He has a passion for foreign languages, human rights, spicy food, and baking. He is always ready to help with any general information you need about ENQA.
The Appeals and Complaints Committee
The Appeals and Complaints Committee deal with appeals and complaints made in relation to membership decisions taken by the Board and the conduct of procedures in respect to membership matters and ENQA Agency Reviews. Further details of the scope and procedure are available here.
The members of the Appeals and Complaints Committee are:
Heli Mattisen, Director, EKKA, Estonia (Chair)
Padraig Walsh, Chief Executive, QQI, Ireland
Núria Comet Señal, Project manager and head of internal quality assurance, AQU Catalunya, Spain
Mark Frederiks, Coordinator International Policy, NVAO, the Netherlands (alternate member)
Complaints by third parties against an ENQA member agency are handled separately. Full details are available in the ENQA General Complaints Policy For Third Parties.
The Agency Review Committee
The Agency Review Committee (ARC) is responsible for validating external review reports by assessing the integrity of the review process and checking the quality and consistency of the reports. Further information about the work of the ARC is available here.
The ARC is composed of the following members:
Sandra Bezjak, Assistant Director for Higher Education, ASHE (Croatia)
Alastair Delaney, Director for Scotland, Wales and Northern Ireland, QAA (United Kingdom)
Ronny Heintze, Senior Consultant and Commissioner for International Projects, AQAS (Germany)
Esther Huertas, Head of Quality Assurance Department, AQU Catalunya (Spain)
Aurelija Valeikiene, Deputy Director, SKVC (Lithuania)
Patrick Van den Bosch, Policy Advisor Quality Assurance, VLUHR QA (Belgium)